Back To Blog
No matter how hard you try you simply cannot unlock your car with the chip key, or start the engine. In either case, the problem is serious. You should stop worrying and focus on resolving it. You should start by applying a few simple troubleshooting techniques.
Resolving Transponder Key Issues Fast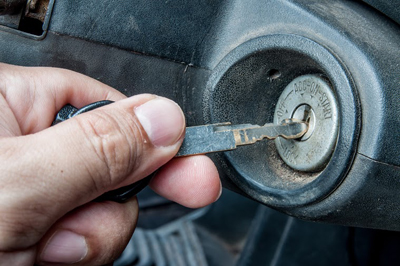 If you keep pressing the button on the chip key, but you cannot unlock the door, you should try with using the blade. Insert the key into the lock and try to open the door in the traditional way. This is the fastest and easiest way to deal with the car lockout situation. In this case, the most obvious cause of the problem is chip failure. However, the issue may also like with the lock of the vehicle. That is why you should try using a spare key to unlock the door automatically. If the spare item works, then you will need to have the original key repaired right away.
If you have unlocked the door, but you cannot start the engine, the issue may be with the key or with any of the other system components from the ignition lock all the way to the engine. You should rule out the most common causes of the engine not starting. The list includes empty fuel tank and battery that has come to the end of its useful life. You should also check its connections as they may not sit properly in place. They may have gotten damaged as well. If all components apart from the ignition seem fine, the issue is most likely with it or with the car ignition key. Again, you should try using a spare key to start the engine to figure out whether the issue is with the lock or the key.
Sometimes, the problem is temporary and you will simply need to get out of the vehicle, lock it and then unlock it and try to start the engine once again. Another simple troubleshooting technique which often works quite well is to reset the battery by disconnect it for ten minutes. If these methods do not help, the ignition and the key will have to be checked and fixed.
If the problem has to do with a key broken inside the ignition, our experts in Highland Park recommend that you do not make any attempts to take the blade out. This can only cause extra damage to the ignition lock. In this case, the key has to be replaced with a new one. If repair is not sufficient for fixing the damage caused by the broken blade, ignition change will be required.
Even though issues with car keys can be extremely frustrating, there is always an effective solution.